Last Updated on / Atualizado em
by DanFF
In this post, you'll learn 5 amazing Yule decoration tips for a blessed and Witch Yule (or Christmas, if you prefer).
If you need more information about the Yule Sabbat, please check this post.
And if you want to have some tips on Yule Rituals, do check this one.
Let's go!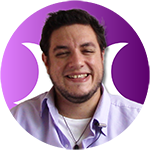 Hello! How are you? Do you already know my YouTube channel?
All content is free!
Visit the channel, subscribe and leave a comment there. I reply all!
1) Create a Yule Tree
A Yule Tree is the most common and special decoration item for all Pagans and Witches.
Differently from the "modern" Christmas Tree, on the Yule Tree you can be free to insert some extra Pagan Symbols, like Pentagrams, Spirals and Triskles.
Check this Yule Tree below: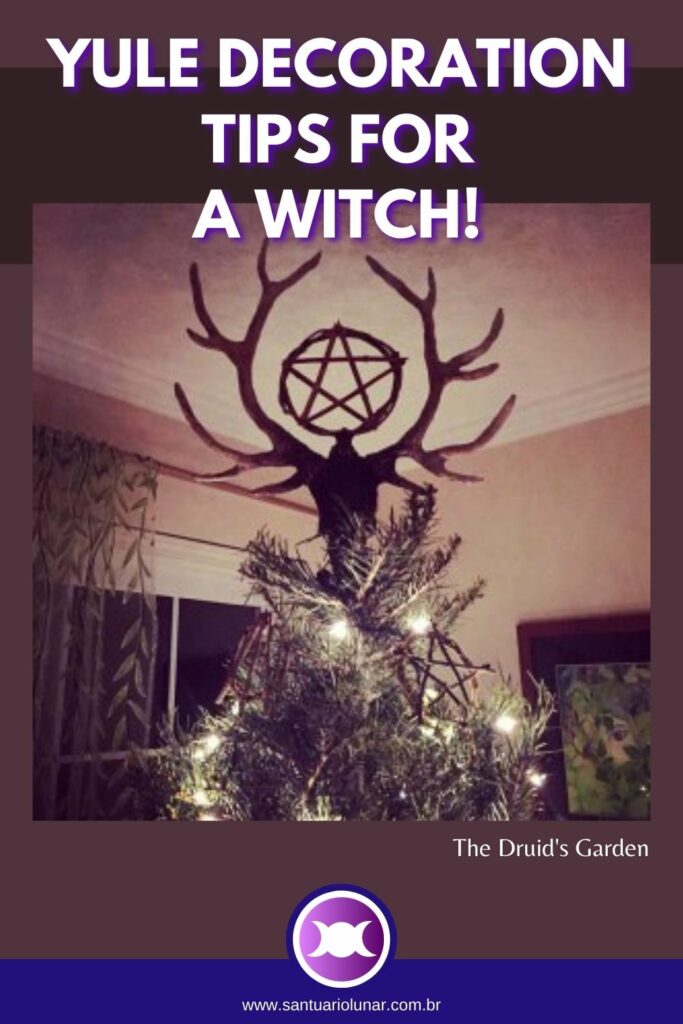 It has a gorgeous Pentagram and a pair of Horns at the top!
And they were handmade!
Check the full details of this decoration tip – and more – at The Druid's Garden
2) Craft yourself a Yule Log
Crafting a Yule Log is one the best rituals of Yule.
However, you can also craft one and use it for decoration during the whole season!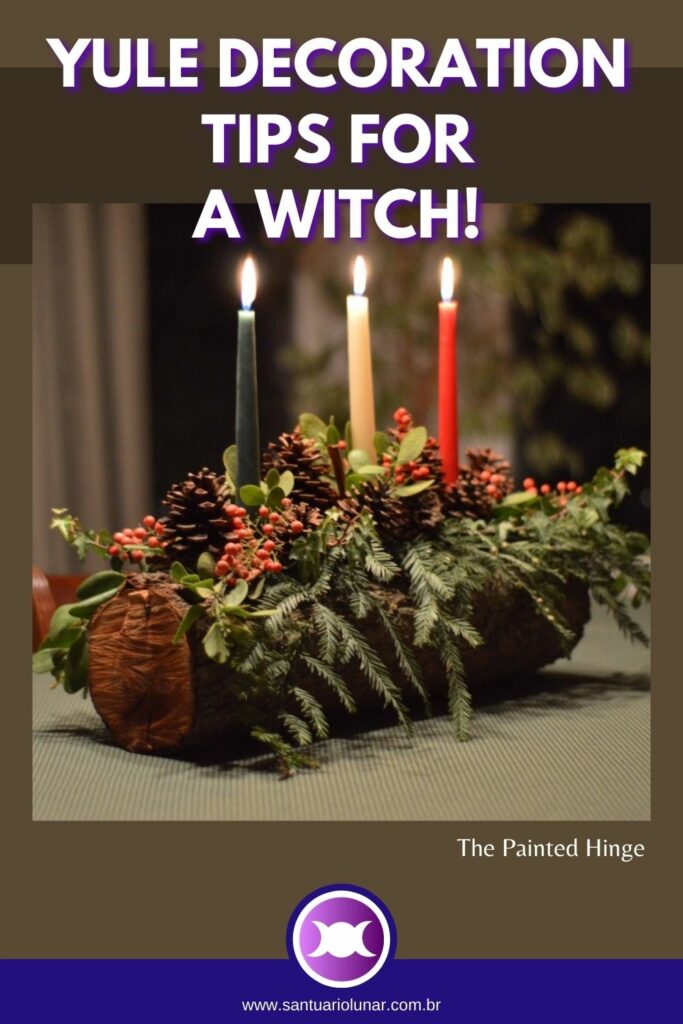 Check a complete tutorial on The Painted Hinge webite.
3) Decorate your house with witches
No, it's not Samhain. It's really Yule!
If you're not willing to craft something with, you can make it simpler!
With these printables, you can simply print and use them all over the place!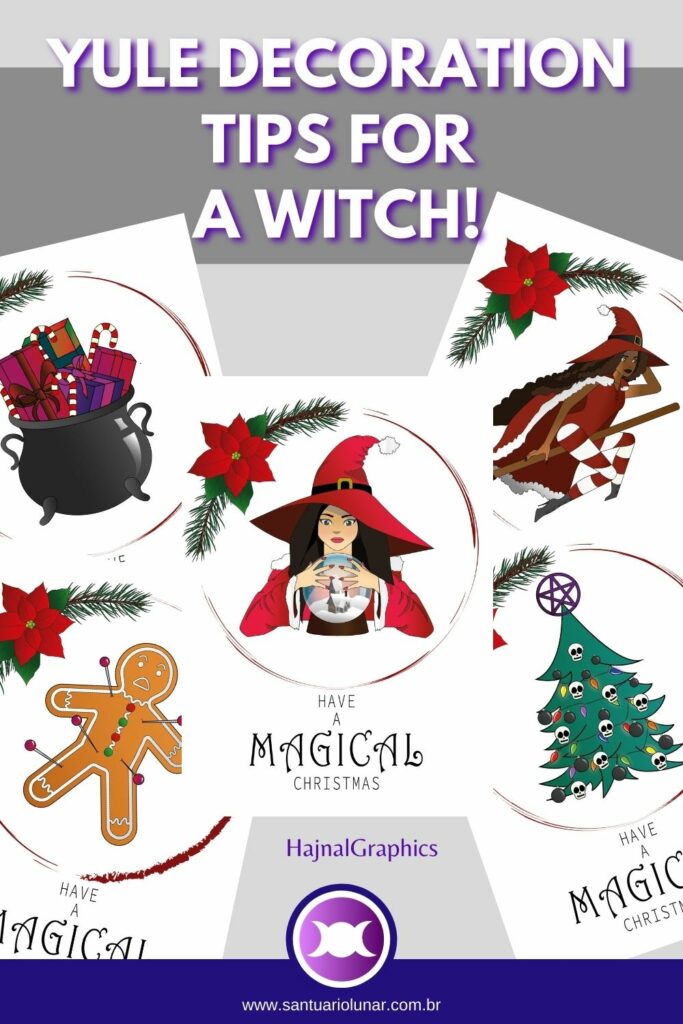 They were made by Hajnal and are available on Etsy.
4) Get some Witch Balls
They are incredible and they can also contain a spell inside!
If you want to make a traditional "Christmas Tree", but you'd like to add something extra, the Witch Balls are perfect!
They are essentially balls containing herbs, smoke from incense, essential oils and more.
Take a look at this one for example: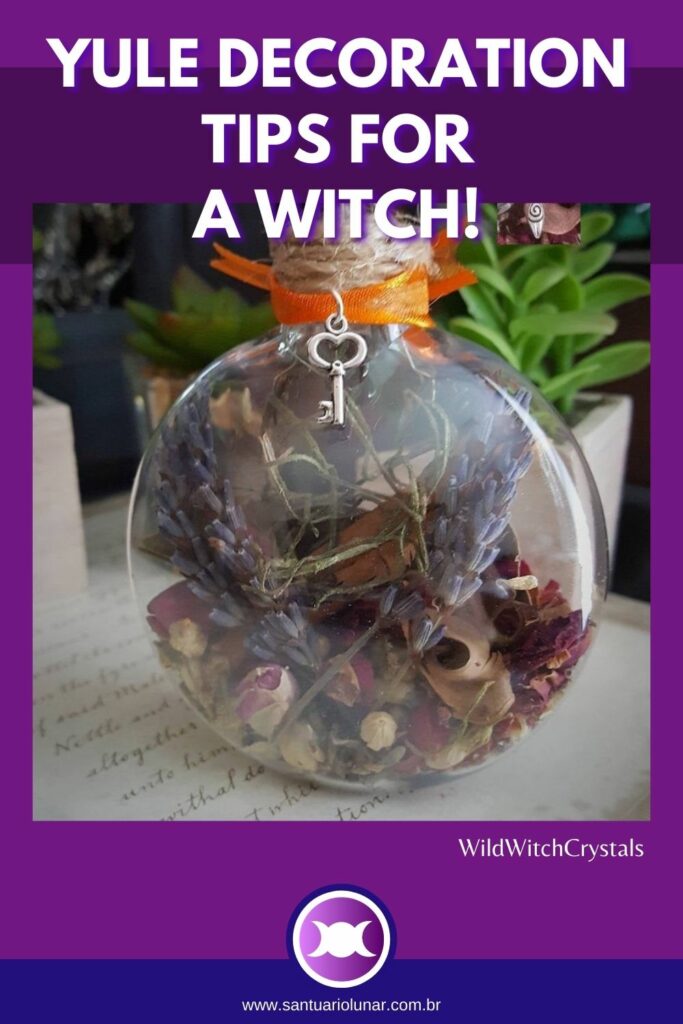 It's available on Etsy too.
5) Make an edible Yule Log
Yes, you read it correctly.
Besides crafting the Yule log only for decoration or for a Yule Ritual, you can make an edible one!
Take a look at this image below!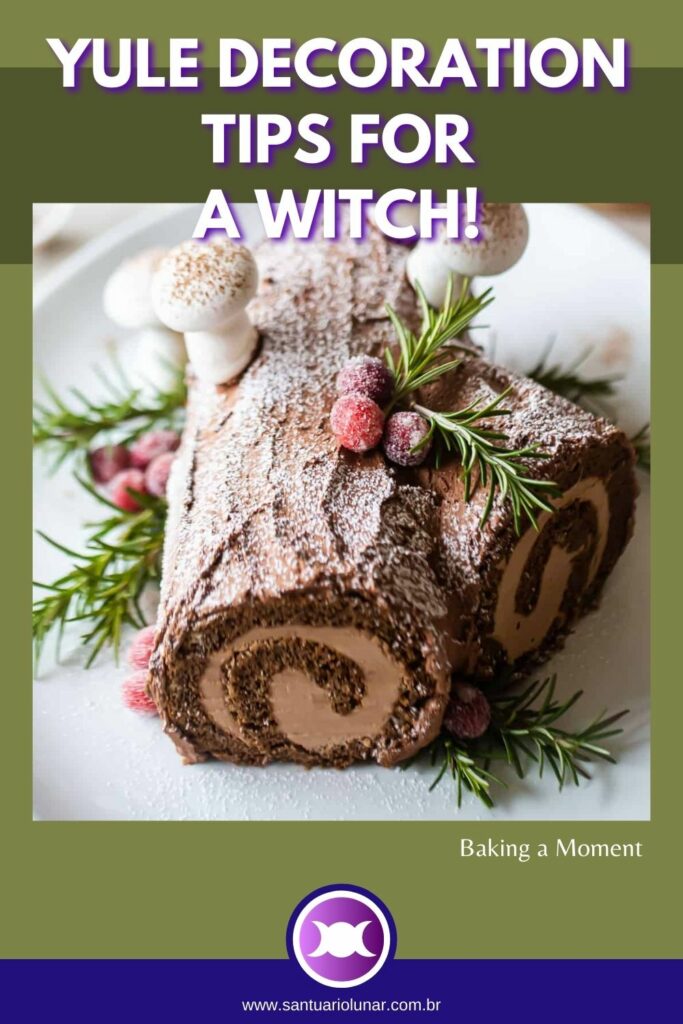 You can learn the full recipe tutorial at Baking a Moment webiste!
Yule decoration: what's your favorite?
So, which Yule decoration tip here is your favorite?
And which one is your favorite in general?
Leave a comment below and let me know!
For more information on Yule, you can also watch my video and subscribe my channel on YouTube: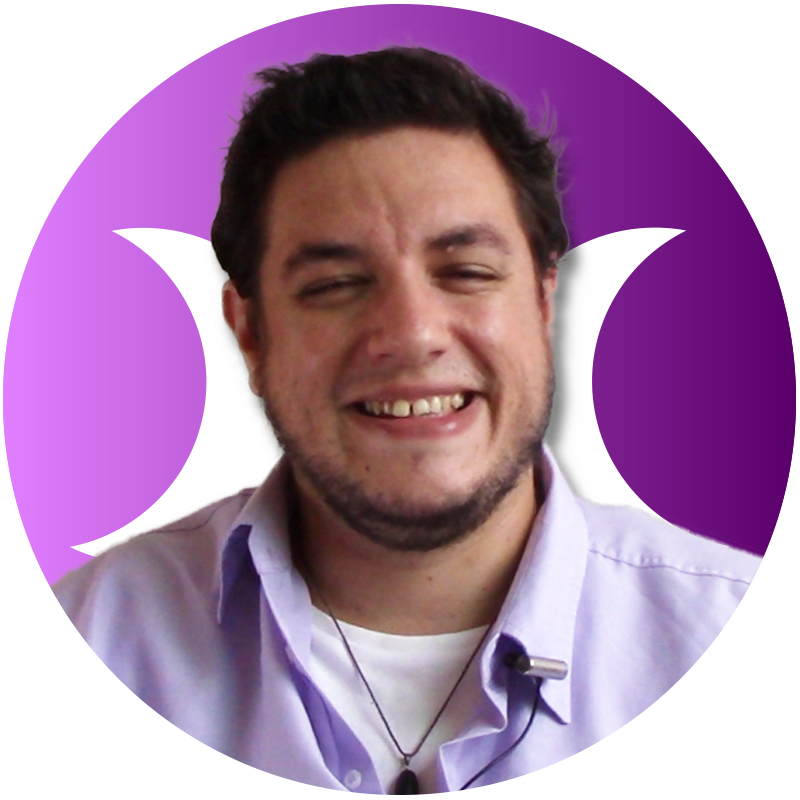 I'm Daniel, Pagan and Witch. I created Santuário Lunar to help spreading the Goddess's magic and her manifestations. I also created Trismegistia to offer pagan music with New Age style.