Last Updated on / Atualizado em
by DanFF
In this Lunar Shelf post, I'm going to recommend you this amazing book full of weird creatures, folklore and magic: The Book of Yokai by Michael Dylan Foster with illustrations by Shinonome Kijin.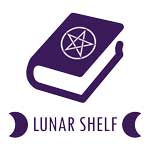 If you ever wondered what a Yokai is or if you want to learn more about them, The Book of Yokai offers you everything you need! Whether you are fond of Japanese Folklore or if you'd like to learn about Folklore in general, take your time and dive into this fascinating and weird world!
You can watch the video below and/or continue reading this post:
The Book of Yokai is divided into two parts: The Yokai World and Yokai Culture.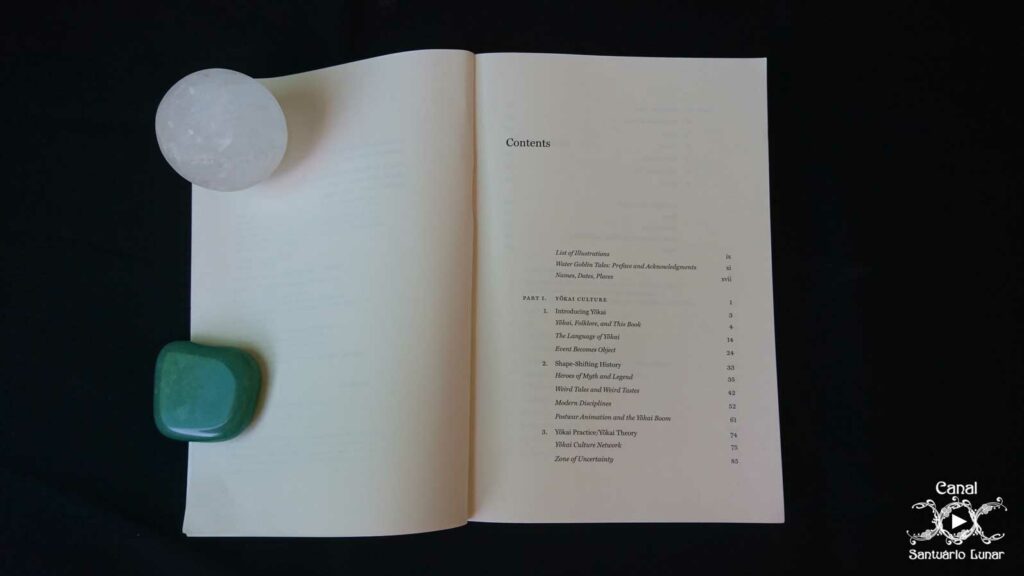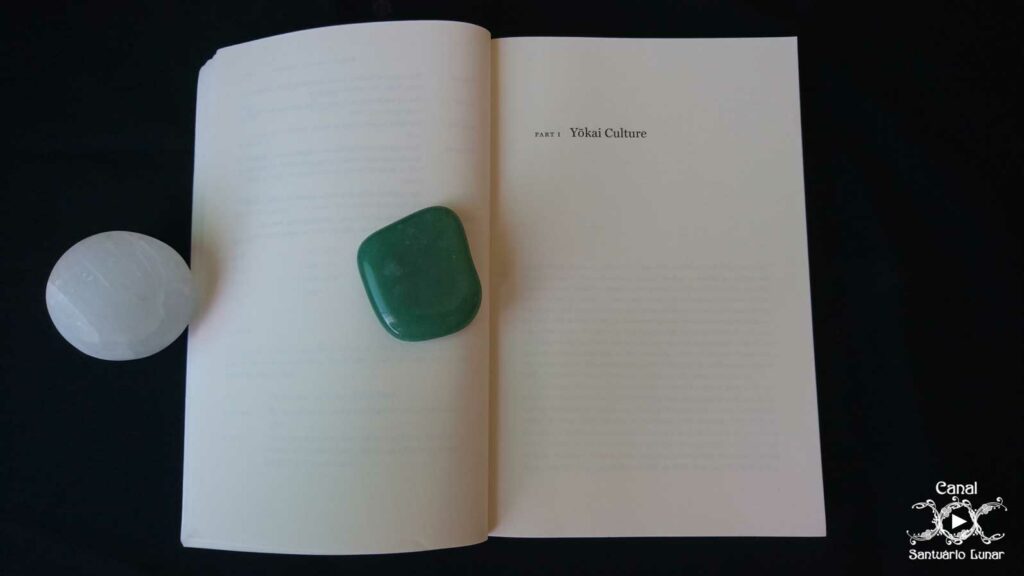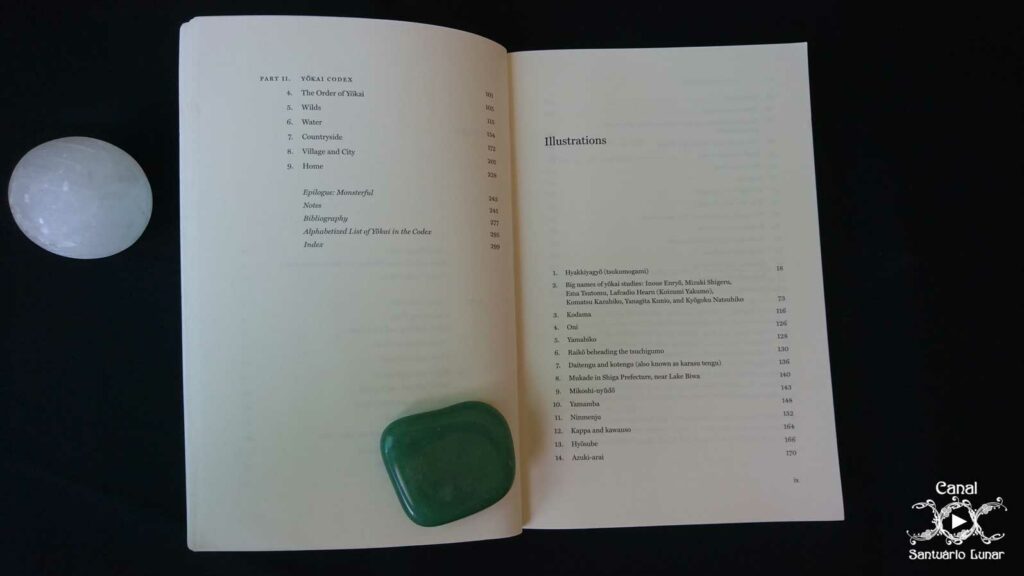 In the first part, the author explains what Yokai is and make a correlation between them and other creatures from Japan. Of course, you'll find a lot of magic, strange phenomena and monsters here. He also explains how Yokai affect Japan economically and socially.
The second – and best – part is about the Yoaki themselves. The Codex contains many different Yokai and they are sorted by their habitat. There are Yokai from the wilds, from the water, from home, from villages and cities and more.
If you intend to buy this book after reading my post, please use the link I provide below. By using it you collaborate with my website and you pay nothing extra for it!
The Book of Yokai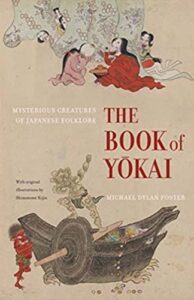 [su_service title="The Book of Yokai" icon="icon: book" icon_color="#9722b7″]Title: The Book of Yokai
Author: Michael Dylan Foster
Illustrator: Shinonome Kijin
Publisher: University of California Press
Year: 2014
ISBN: 0520271025
Pages: 350[/su_service]
You may also be interestd in: A Treasury of Biritsh Folklore by Dee Dee Chainey
Check below some pictures from the book:
Yanari

Yamamba

Yamabiko

Ubume

Tsukumogami

Tsuchigumo

Nue

Oni

Rokurokubi

Tanuki

Tengu

Nekomata and Bakeneko

Kodama

Kitsune and Tanuki

Kappa

Kamikiri

Kamaitachi

Jinmenju

Azuki-arai

Akaname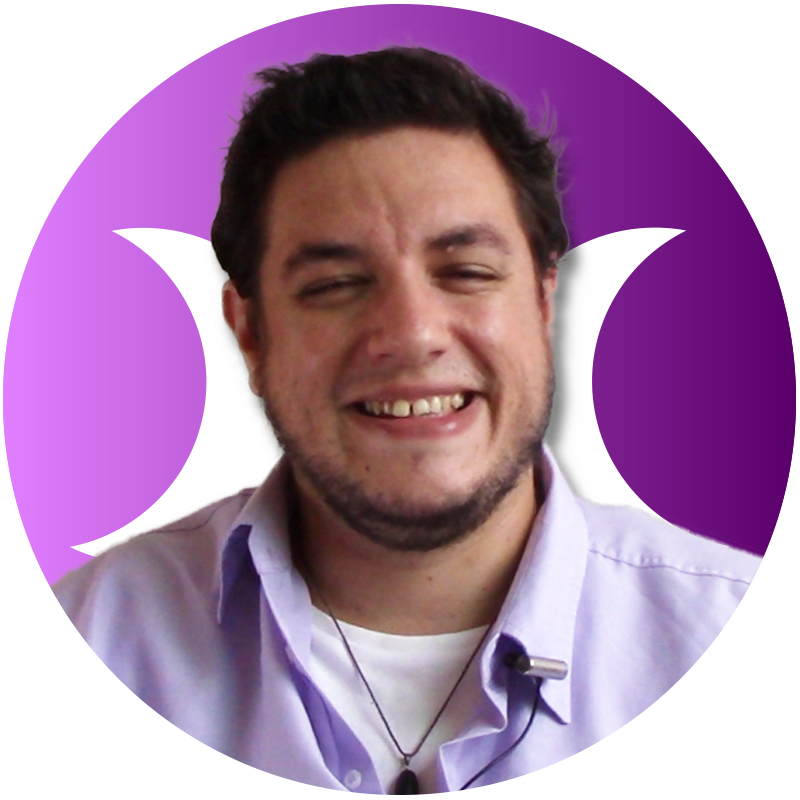 I'm Daniel, Pagan and Witch. I created Santuário Lunar to help spreading the Goddess's magic and her manifestations. I also created Trismegistia to offer pagan music with New Age style.