Last Updated on / Atualizado em
by DanFF
Another Solar calendar cycle begins. The year 2020 arrives with renewed energies and here you find the Goddess Calendar – January 2020 with the dates to make your lunar spells and important dates for some Goddesses who can help you in your rituals.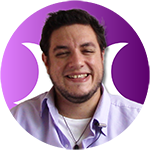 Hello! How are you? Do you already know my YouTube channel?
All content is free!
Visit the channel, subscribe and leave a comment there. I reply all!
Lunar Phases in January 2020
The Lunar Phanes in January 2020 are going to on the following dates:
Crescent Moon on Jan 3rd, Friday;
Full Moon on Jan 10th, Friday;
Waning Moon on Jan 17th, Friday;
New Moon on Jan 24th, Friday.
All the four dates are going to be on a Friday. That's easy to memorise!
In case you need some tips for casting spells on these dates, please check the posts below:
Goddesses celebrations in January 2020
The Goddesses celebrations in January 2020 are:
Many of these dates, especially those related to the Egyptian Goddesses, are approximate dates as they are adapted from the original calendar to ours. Egyptian dates were related on this site.
Learn more about Goddess Isis, which illustrates this post, in the video below:
Your celebrations!
So this is the Goddess Calendar – January 2020. Are you going to hold a special Esbat this month? Are you going to celebrate any Goddess? Tell your story in the comments below! I answer to all!
And more! Do you know of any other celebration? Any other Goddess to be included in January? Tell me and I add them here!